Fine Wine is just a few clicks away!  Now you don't even need to leave your home.  They come right to your door.  And you get the benefit of amazing Experiences each and every glass!
Direct Cellars handles the call from wine novices to wine enthusiasts with unbelievable Customer Service and something that is priceless – a reach and selection of fine wine – and offering a new selection each and every month.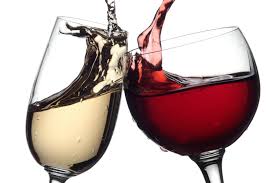 Whether you are one that enjoys Reds, Whites, or one that enjoys both (Or maybe the Misses likes the Whites, and you prefer the Reds) there is a solution for you here with Direct Cellars.
Fine Wine that is created around the Globe.  You owe it to yourself to be trying them.  Although, going to get them in person is the best experience, the next best thing is having them being sent directly to you.  That is what you get with Direct Cellars. There is no doubt you are going to love these wines.
Get Access to Fine Wine From Around The Globe (That you wouldn't be able to get otherwise)
Whether you want to just enjoy the Fine Wine yourself, or be a part of our Vision of Sharing this with others, this Presentation will explain the simplicity:
Fine Wines Worthy of your Wine Cellar:

As you build up your personal Wine Cellar – keep in mind that each month you will have the choice of what you experience now, and what you save for tomorrow's experience.  Maybe an upcoming announcement, promotion or new achievement.  Life should be full of memories, and locking those in with the enhancement of a Fine Wine is, well… magical.
Enhance the party, gathering, or romantic party of two with "Direct to your Door Fine Wines" with your membership with

 Direct Cellars.


Wine, it complements so many foods and food experiences.  A fine wine pairing can make any meal into an Event, and more so a lasting memory.  Think about it… when was the last time you had a truly fine wine?  Do you remember?  I bet you do, and you can remember who it was with, the food you had with it (or didn't have) and everything about the event.  Something magical happens with each event that has Wine included… it does something remarkable.
From a graduation, to a job promotion.  From a first date to a wedding dinner.  Events and life's moments are always better with wine.  Why not set up your Monthly shipment of fine wines from around the World through Direct Cellars, and have a reason to make an event an experience that is not soon forgotten thanks to the magic of wine.  There are birthdays, and celebrations throughout the year.  Why not have the perfect addition to make the moments magical by having a Fine Wine to make it a truly memorable occasion.
Choose Red, White or Both!
You Deserve This!