From monthly, personal wine to a legitimate wine business and most of all an investment. A membership with Direct Cellars delivers that every time.
How great would it be to have these fine wines delivered right to your doorstep every month. I can't tell you how excited I get every month when I get the notice in my email that I am about to receive my package. Then when it get's here finding out what you get and where it comes from is so exciting.
​
Whether you drink it or not, these are fantastic wines well worth the investment. And by that I mean, just as the name Direct "Cellars" you can create your own wine cellar and just know that every bottle will increase in worth over the years. See my blog on a bottle we invested in back in 1996, how much it is worth today. This was just a cheap one bought somewhere unknown. I can only imagine what these from Direct Cellars will be worth in 10-20 years.
​
Now the VERY Best part is now you can have an actual wine business of your own. Run and market any way you choose. They provide you with 3 years of an actual Wine website, presented by you. With social media, and a billion people online everyday, imagine all the people you could sale your wine to, and not to mention all the money you could be making right now…

First you have to make sure you live in a State or Country that Direct Cellars can deliver to – and if you don't you can always find friends or family that do and will surely be happy to accept the monthly delivery in hopes that you might share a bottle or two.
Here is the list of States where Direct Cellars can't deliver to:
At this time we can not ship our wines to the following states: Alabama, Arkansas, Delaware, Kentucky, Mississippi, North Dakota, South Dakota, Oklahoma, Rhode Island, & Utah as well as P.O. Boxes.
​
TAKE A LOOK AT SOME OF THE WINES
Hyatt Vineyards – WA
2012 Cabernet Sauvignon – Rattlesnake Hills Zillah, Washington
Distinctive dark fruit aromas such as black currant notes lead way to a fruity and structured wine. It is smooth and balanced with soft tannins.
Eye of the Needle – WA
2014 12th Blend Chenin Blanc – Columbia Valley
Fresh cut peaches in the first impression, followed by pineapple, almonds, Bartlett pears, mango, apricot, fresh cream, honeysuckle, and a hint of melon. The balanced acidity carries to a crisp and clean finish.
2012 Eye of the Needle Merlot – Columbia Valley
elegantly balanced with aromas of cherries, bramble berries, and plums. Undertones of subtle oak add another layer to the palate. Smooth soft tannins make this a very versatile wine with foods.
This is how you get to choose what kind of a wine lover you really are:
Here is the 5th option:
PURCHASE A NON-PRODUCT BUSINESS SERVICES PACKAGE.
​
Once you have enrolled, you will get access to your Direct Cellars personal website, where you can start marketing your business in various ways.
Start with social media, free advertising sites, friends, family, neighbors, co-workers.
If you are super ambitious, which you should be, than you can also have wine tasting parties and create a literal social buzz about your tasty wines.
Watch this video to get the breakdown of the compensation plan.
HEAR WHAT DIRECT CELLARS HAS TO SAY
Founded in 2014 with offices in Chicago, Fort Lauderdale and Seattle, Direct Cellars began as a small internet wine club. Due to our unique marketing concept, we found that we were growing very rapidly! We didn't choose the traditional advertising route such as, Radio, TV, Internet Marketing etc., we used the "word of mouth" avenue – marketing to our friends and family. Bottom line, Direct Cellars was founded and built by friends and family!
Since our inception, Direct Cellars has become one of the premier wine clubs in the country. Over the last few years we have continued to create and maintain relationships that consist of the best expertise with wine lovers a-like. Our in-house team of wine tasters have been tasting and selecting wines from all over the world for the last 15 years. We only select wines from world class wine producers which are then shipped right to your door!
As we continue to further our success and look to our long-term growth, Direct Cellars has now evolved into a full-blown network marketing company. Now you can earn a residual income while sharing and enjoying our wines from around the globe! If you are looking to make some extra part-time money, pay off some debts or make a full-time income, Direct Cellars is for you! You don't need to be a wine aficionado to earn with Direct Cellars! Simply share your passion of wines with others and watch what happens!
JOIN Now and let the party begin!
Our Mission
To enable you to enjoy your wine experience, in the comfort of your own home, having fun with your friends and family. Discovering wines you would have likely never found by searching through hundreds and hundreds of selections at your local retail wine store. With our simple, easy and fast Wine Club selection and deliveries, you'll never spend hours trying to decide which wines you might like, only to be disappointed. You won't have to drive across town, or settle for the poor wine selection at your local supermarket, ever again.
Our Promise
With our convenient Direct Cellars Wine Clubs, you will always have new wine to try and enjoy every month. Top recommendations from our experienced team of wine experts… at below retail prices. You'll never get stuck with a bottle of wine you don't like. Just let us know you didn't like one of our selections, and you'll get a full credit for another top wine, shipped directly to your door, at no extra cost to you, guaranteed.
Direct Cellars' REVOLUTIONARY approach puts the focus 100% on you.
We're focused on EXPLORATION – DISCOVERY and EDUCATION. Each month our experts select great PREMIUM wines from wineries around the globe. Each selection is accompanied by our tasting notes – detailing the WHO, HOW and WHERE each wine was crafted and your SATISFACTION is GUARANTEED.
With each shipment – we help you REFINE your palate and identify the regions and varieties you love – and when you do find that perfect wine – we're the ONLY CLUB that provides members the opportunity to STOCK UP at our club cost.
Our goal is to help you fill your own cellar with wine that YOU LOVE – wine that you are CONFIDENT about – that you are PROUD OF – and most importantly – that you are excited to SHARE with your friends.
Direct Cellars is fairly new to the scene but don't let that scare you – Since their conception they haven't skipped a beat and they have helped many people achieve a six figure income!

!

$$$$$$$$$$

–

Now you can too!!
As Direct Cellars says: "Get In – Get Wine – Get Social…and it really is that simple and in so many ways changing financial futures for thousands of people – Shouldn't you be one of them???
Direct Cellars is just one way, Check out similar opportunities

 HERE.
In case you need a place to put your wine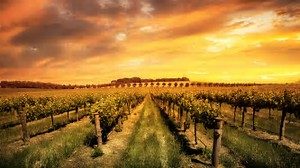 WHEN YOU ARE READY TO "GET IN" THE BEST WINE CLUB ON THE MARKET AND EVEN MAKE MONEY ENJOYING YOUR FINE WINES JUST VISIT HERE…