RV Freedom. Ahhh doesn't that sound like an adventure waiting to happen for you? Let RV Freedom Now show you in their ebook. Retired or just want to take a nice vacation with your family, let us show you how.
It's time to get out on the road and explore the sites within the U.S. Go to places you have always wanted to go or just get out on the road and explore.  Whether your trip is for 5 days or for several months, we have extensive experience over much of the country and are always willing to help our customers plan a great trip.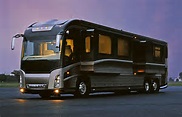 "We wouldn't go back to that other life for anything…. 
The freedom we have is simply amazing. And while we still deal with everyday life, there is serenity all around us. It's a slower pace, a simpler life, and we are much more deeply connected and happy."
— Howard Payne, Full-Time RVer and RV Freedom Now Story Contributor
If you are dreaming of a Full-Time RV Life
It's time to stop dreaming and take action!

Discover the 10 Steps You Need
to Live the Ultimate RV Lifestyle
from Real-World People Already Doing It